Obesity in children and teenagers is a severe medical disorder that affects many children in Tirunelveli. The extra pounds in your child's body can lead to health issues that were once considered adult issues. The issues include diabetes, high blood pressure, and high cholesterol, etc. Obesity in children can lead to low self-esteem and depression as well.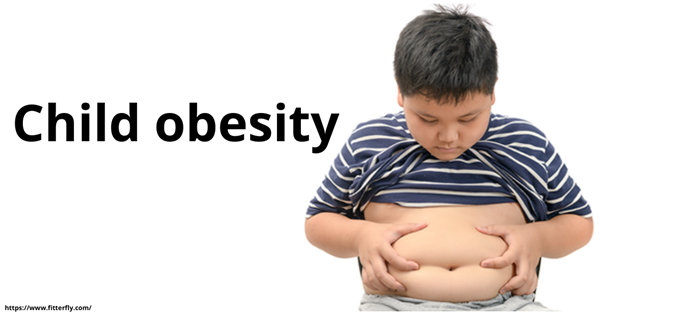 Improving the whole family's food and exercise habits is one of the most effective ways to eliminate childhood obesity. Not all children who are overweight are obese. At all levels of development, children usually have different concentrations of body fat. The accepted indicator of overweight and obesity is the body mass index (BMI). It gives a guideline of weight in comparison to height. Our gastroenterologist in Tirunelveli will use development maps, the BMI, and other examinations, to determine if your child's body weight poses a health risk or not.
Reasons behind your child is obese:
Obesity in children occurs due to lifestyle factors such as insufficient physical exercise and consuming too many calories from food and beverages. However, genetic and hormonal factors can also play a part in this.
Unhealthy diet: Eating high-calorie foods regularly, such as fast food, baked foods, and oily junk foods, contribute to weight gain in your kid. Candy and sweets can also contribute to weight gain, and there is growing evidence that sugary beverages, like fruit juices and sports drinks, are one of the main reasons behind your child's obesity.
Lack of physical activity: If your child does not exercise regularly, he or she is more likely to gain weight. Sedentary habits such as watching television or playing computer games add to the issue as well.
Family history: Your child will be more likely to gain weight if there is a trend of being overweight in your family. It is particularly true in a setting where high-calorie foods are generally available and physical exercise is discouraged.
Psychological factors: Personal and family stress may contribute to a child's obesity risk. Some children eat more than they require to deal with challenges or feelings like depression or boredom. It is possible that their parents also had the same disorder.
Why does child obesity need to control?
Obesity is harmful at any age as it results in numerous complications. Here we are explaining a few of them:
Your child may develop type 2 diabetes as a result of child obesity.
Cholesterol and blood pressure levels are also high. Your child can develop cholesterol and high blood pressure conditions as a result of a poor diet. These conditions can lead to plaque accumulation in the arteries, which can widen and harden the arteries, eventually resulting in a heart attack or stroke later in life.
Extra weight puts more pressure on the hips and knees. Obesity in children can result in shoulder, knee, and back pain, as well as fractures.
Kids who are overweight are more likely to develop asthma. These kids are also more likely to experience obstructive sleep apnea, a potentially dangerous disease in which a child's breathing stops and resumes regularly while in sleep.
Your child may suffer from Nonalcoholic fatty liver disease (NAFLD) is a form of liver disease (NAFLD). It can damage your liver.
Obese children are more likely to be affected due to teasing and bullying by their classmates. These incidents can lead to a decrease in self-esteem and an increased risk of depression and anxiety.
So how to treat a child's obesity?
Consumption of healthy foods
Parents are the ones who shop for groceries, prepare foods. Even minor modifications will have a significant impact on your child's health.
Make fruits and vegetables a priority.
Limit the intake of sweetened drinks.
Stop consuming fast food.
Physical exercise is essential.: Physical exercise is an important part of reaching and keeping a healthier weight, particularly for children. It makes children sleep well at night and remain alert throughout the day by burning calories and strengthening bones and muscles.
Prescription medications: Any children and teenagers may be given drugs as part of a rigorous weight-loss regimen. However, you must avail of proper consultation with our gastroenterologist in Tirunelveli before taking any medications.
Surgical weight loss: Weight loss surgery in Tirunelveli is a highly effective process of controlling child obesity. However, there are dangers and long-term complications associated with this procedure if inexperienced physicians perform it. You should know about the procedure in detail before availing of the treatment.