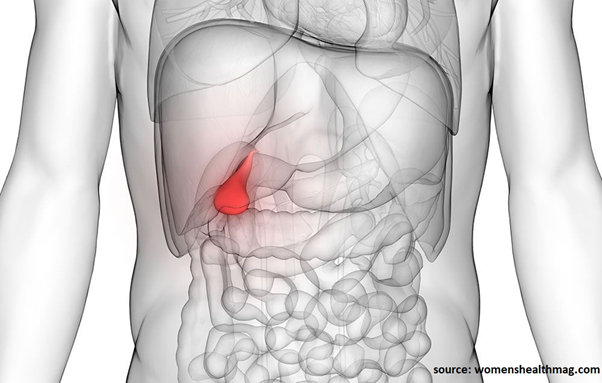 Laparoscope is a surgical advancement in Madurai. Not only is it used by a bariatric surgeon in Madurai for bariatric surgery, but also used for a gallbladder surgery. Nowadays, many people in Madurai are opting for laparoscope for gallbladder surgery. A laparoscopic surgeon in Madurai performs this minimally invasive procedure. In this procedure, tiny incisions and specialized equipment are used to remove an inflamed or diseased gallbladder. A gallbladder is not needed for normal digestion. So, if your gallbladder becomes inflamed or diseased, you can opt to remove it through surgery. Laparoscopic gallbladder surgery is a common method of removing the gallbladder. The procedure is known as laparoscopic cholecystectomy. Now that you know what laparoscopic gallbladder surgery is let's talk about why it's done.
Why is laparoscopic gallbladder surgery performed?
Gallstones and the problems they cause are the most important reasons for gallbladder removal.
Gallstones are formed in the gallbladder when substances in the bile solidify. They may be as small as a grain of sand or as large as a golf ball.
If you have any of the following conditions, you can need this type of procedure:
Biliary dyskinesia is a disorder in which the gallbladder fails to empty bile properly due to a defect.
Choledocholithiasis, which occurs when gallstones migrate to the main bile duct. It causes a blockage that prevents the gallbladder and the remaining biliary tree from draining.
Cholecystitis (inflammation of the gallbladder)
Pancreatitis, which is an infection of the pancreas that is connected to gallstones.
Since the surgeon makes fewer incisions, most people prefer laparoscopic surgery over open surgery. Smaller incisions minimize the risk of bleeding and infection, as well as the time it takes to heal.
How do you prepare for a laparoscopic gallbladder surgery?
First, you will go through a series of tests to ensure that you are fit for surgery. These assessments will include the following:
Routine blood checks
Imaging tests for the gallbladder
A complete physical examination
A thorough examination of your medical history
If you're taking some over-the-counter (OTC) drugs or dietary supplements, let your doctor know. Before the surgery, you may need to stop taking those drugs.
Your surgeon will give you detailed guidance about how to prepare for surgery. This will include:
Getting a lift back to your house
Having someone to accompany you immediately after surgery
Do not eat or drink for at least four hours before the operation
Deciding to stay in a hospital in the event of a severe illness
Showering the night before or the day of the operation with an antibacterial soap
Now that you know how to prepare for the surgery, let us understand how it is performed.
What is the procedure for laparoscopic gallbladder surgery?
Laparoscopic gallbladder surgery is a less complicated procedure. It usually includes the following steps:
Before the surgery, you'll put on a hospital gown.
You'll then be given an IV so that your doctor can administer drugs and fluids to you through your vein.
You will be put under general anesthesia
To help you breathe, a tube is inserted into your mouth and connected to a mechanical ventilator
The doctor will make four small incisions in your abdomen for the surgery. They use these incisions to direct a tube that has a lighted tiny camera in your abdomen.
With the help of the tube, the doctor can see inside your abdomen through a monitor.
Your abdomen is also inflated with gas to give your surgeon more working space. The surgeon removes the incisions gallbladder from the incisions.
Once your gallbladder is removed, your surgeon can use a special X-ray to scan for abnormalities with your bile duct.
This procedure is referred to as intraoperative cholangiography. It shows any anomalies within your remaining bile duct structures, such as a bile stone, that your doctor may need to remove.
When the surgeon is satisfied with the findings, the incisions are stitched and bandaged.
After the surgery, you'll be taken to a room to recover from the anesthesia. Many patients can return home the same day as their treatment.
What happens after the laparoscopic gallbladder surgery?
You might have mild diarrhea after your surgery, but this is very rare. Your doctor will inform you when you'll be able to resume regular activities. It takes about a week to get back to normal activities. During your healing, you must take care of your incision wounds. This includes thoroughly cleaning them. At a later appointment, the doctor will remove the stitches. Consult your surgeon if you want to have laparoscopic gallbladder surgery. They will explain the procedure in greater detail and assess if it is suitable for your condition.