If you want to reduce or maintain a healthy weight after bariatric surgery, your gastroenterologist in Tirunelveli will recommend a high-fibre diet as an essential part of your weight loss program.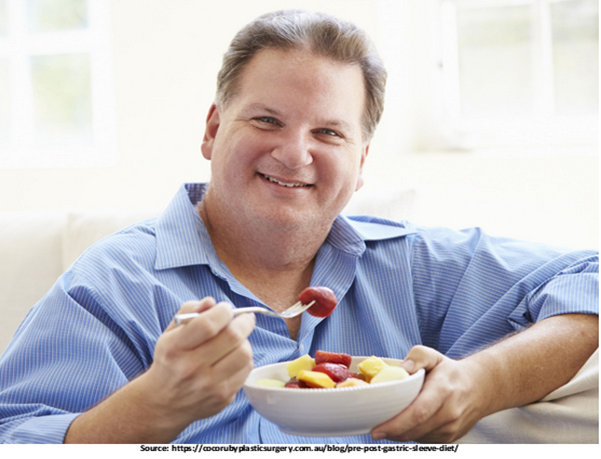 High-fibre foods like fruits and vegetables are low in calories, and the fibre they produce also slows digestion, giving you a fuller feeling. For example, an apple is more filling than an apple juice because of the apple's high fibre content.
Additionally, fibre-rich foods take longer to chew, allowing you more time to know you're done with a smaller amount. Other health advantages associated with a high-fibre diet include lower blood cholesterol levels, greater blood sugar regulation, and bowel regularity.
Now, let's know the,
Types of Fibres
1. Dietary fibre: Dietary fibre is essential for digestive health and daily bowel movements. Only plant foods, like fruits, vegetables, legumes, whole grains, nuts, and seeds, provide dietary fibre. If the ingredients list includes wheat bran, corn bran, or oats, you can have intact natural fibre.
2. Functional fibre: Functional fibre is the isolated fibre that is added to foods. These fibres are chemically synthesized or derived from foods. Inulin, pectin, maltodextrin, methylcellulose, and polydextrose are a few of them. The most popular functional fibre added to foods is inulin, which can be included in the ingredient list of a food product.
Keep in mind that foods that produce fibre are the most potent sources of fibre, and you'll get other nutrients such as enzymes, vitamins, and minerals from the meal. Besides, functional fibre has not been shown to have the same health benefits as dietary fibre, and foods supplemented with fibre are also overprocessed.
Now, let's learn about,
Adding Fibre To Your Diet After Bariatric Surgery
Since it may be challenging to get enough fibre from food after bariatric surgery due to the reduced serving sizes, taking a fibre substitute or using functional fibre can be helpful. For every 1000 calories you consume, aim for 15 grams of fibre.
Add extra fibre to your diet by following these instructions:
Gradually increase the fibre intake, a week or two at a time. Adding fibre too quickly can cause bloating and gassiness in the intestines.
Rather than consuming all of the fibre in one sitting, take it out throughout the day.
Instead of juice, eat whole fruits. Fruits that are high in fibre include raspberries, pears, and figs. Beans and lentils are good sources of fibre and protein.
Include different grains such as quinoa, brown rice, and faro in your diet. Have cereals that have at least 5 grams of fibre per serving, as well as bread and crackers that contain at least 3 grams of fibre.
For more information about how to get enough fibre in your diet, consult with your bariatric surgeon in Tirunelveli and the weight loss program's certified dietitian.