Anyone who has attempted to lose weight knows how difficult it is to reduce weight and even more challenging to maintain weight reduction over time. When people combine weight-loss efforts with a complete treatment plan which includes assistance from a dietician and a physician specializing in obesity medicine, their chances of success increase.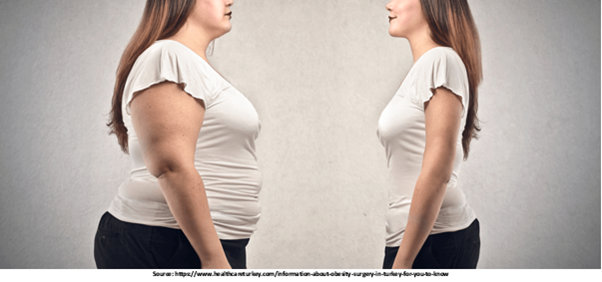 Another alternative that may help eliminate excess body mass is weight loss surgery. Weight loss surgery, medically termed bariatric surgery, is not a quick fix. Weight loss is difficult no matter what strategy is used. However, according to some of the best bariatric surgeons in Tirunelveli, weight loss surgery and the lifestyle changes accompanying it provides patients with the skills they need to succeed in their weight loss journey.
Now, let's know,
Who is an Ideal Candidate for Weight Loss Surgery?
Weight loss surgery is usually suitable for people who are extremely obese and have failed to lose weight using less invasive methods such as diet, exercise, or medication.
You can be a good candidate for weight loss surgery if you:
Have a BMI of 40 or higher, defined as severe or morbid obesity
Have a BMI of at least 35, with at least one chronic medical condition related to obesity, such as type 2 diabetes, cardiac disease, or sleep apnea
Are between 18 to 75 years of age
Are committed to making lifestyle modifications
Now, let's discuss,
When should an individual choose to undergo weight loss surgery?
You should not pursue weight-loss surgery until you and your doctor have tried all other options. Then, after complete deliberation and consultation with one of the best bariatric surgeon in Tirunelveli, you should opt for weight-loss surgery.
A dietician or nutritionist, as well as a psychiatrist or therapist, will be consulted as part of your routine examination for weight-loss surgery.
A knowledgeable bariatric surgeon should fully answer your queries and explain the procedure's exact details, the length of the recovery period, and the reality of the essential follow-ups. Its purpose is to assist you in gaining a thorough grasp of the post-operative behavioural modifications necessary for long-term success.
What is Weight Loss Surgery, and What's Involved?
Weight loss surgery comes in various ways, all of which aim to alter the gastrointestinal tract to aid weight loss. Weight loss surgery is usually divided into three types:
1. Gastric bypass is a procedure in which a bariatric surgeon creates a pouch from a part of the stomach and staple it off to establish a more minor "new" stomach, limiting the amount of food it can handle and making you feel fuller and faster.
2. Gastric sleeve method involves removing the majority of the stomach, leaving a small, banana-shaped pouch behind.
3. Lap band method includes covering a flexible band around the top of the stomach and tying it like a belt to produce a small pouch, effectively limiting its size and capacity for food.
Some of the best bariatric surgeon in Tirunelveli, after weight loss surgery, help patients to build healthy eating habits by offering cooking courses and nutritional education. It promotes a balanced diet rich in lean proteins, fruits, and vegetables, and complex carbs.
They might also urge patients to start exercising. Physical activity is an essential aspect of a healthy lifestyle because it aids in achieving and maintaining weight loss.
Is Weight-Loss Surgery Effective?
The amount of weight a patient loses after the surgery is determined by several factors. These are some of them:
Patient's age
Weight before undergoing surgery
Patient's medical condition
Type of weight loss surgery performed
Patient's commitment to exercise
Maintaining dietary guidelines and follow-ups.
The patient's motivation as well as their family, friends, and associates' support.
In general, weight-loss surgery success is defined as losing 50% or more of one's extra body weight and keeping it off for at least five years. Clinical studies suggest that most individuals lose weight quickly after weight-loss surgery and continue to do so for 18 to 24 months after the treatment. Many obesity-related health issues can be improved and controlled with weight-loss surgery.
What are the Complications and Risks Associated with Weight-loss Surgery?
Weight-loss surgery, like any other surgery, has operative and long-term complications and risks that should be discussed with the surgeon. The following are some of the potential risks:
Leakage from the incisions
Bleeding
Infections
Reaction to anesthesia and medications
Dehiscence
Marginal ulcers
Spleen injury
Stenosis
Weight loss surgery is a long-term commitment and decision. Take this step only if you are ready to commit to a new, healthier way of life. While this is a personal decision, having a support system in place, including family, friends, and co-workers, is essential both before and after surgery.