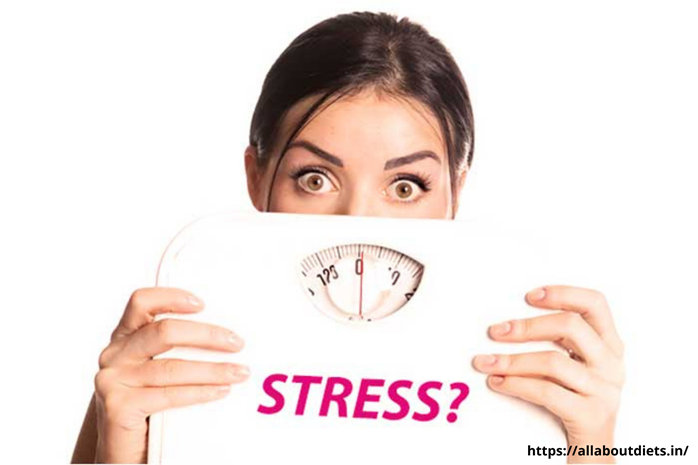 Obesity is one of the severe complications in today's time. Throughout the world, numerous people are suffering from obesity and related complications. So, reducing your body weight is always good for your health. It will not only keep you in good shape but provide you a long and healthy life. Many people in Tirunelveli are suffering from obesity, and they are searching for proper treatment to reduce their body weight. Weight loss surgery in Tirunelveli can be an option for them. Many factors affect weight loss, including one that is often overlooked: stress.
It is mandatory to understand the role stress plays in your body to know how it can complicate weight loss or even cause weight gain. Stress has always been a mechanism for alerting us to difficult circumstances since the dawn of time. It shielded humans from predators and other threatening events by teaching them to escape or fight in the face of risk. Stress has now become an accepted aspect of everyday life. It is a normal reaction to tension, anxiety, and fear. What steps will you take to sustain your weight loss goals when stress is an ever-present factor in your life?
Effect of stress on your hormones, and sleep
When you are tired, it is normal to have trouble sleeping. It is problematic for weight loss because not getting enough sleep affects your hormones that tell us when we are hungry or complete.
Studies have also shown that people who do not get enough sleep have higher ghrelin levels and lower leptin levels in their bodies. Ghrelin increases appetite and encourages fat storage, while leptin influences hunger and fat storage. Overeating, feeling hungrier than normal, and not feeling relaxed even after consuming a big meal can all be the symptoms of a hormonal imbalance.
Calorie's storage and stress:
When you are in a stressful situation, your body does not know when it will be over. It saves energy by not burning as many calories during preparation, which can contribute to weight gain. People often turn to — or avoid — food to help them cope with stress. If you eat a lot of food regularly or do not eat enough or at all, your metabolism will change. Eventually, it will hamper your weight loss program.
Here we are explaining few steps that can help you to get relief from stress.
When you are overwhelmed, it is essential to recognize the reasons for your stress and find ways to cope with it. Here are few easy techniques for dealing with stress:
You must consult with a mediator. It will help you to identify the reasons for your stress. Eventually, you will be able to solve the issues which are creating tension.
You should Make sleep a priority. Proper sleep is very important as your body rejuvenates while you sleep. So, cutting your sleeping hours can lead you to numerous health complications. You will not be able to perform your regular work if you do not sleep properly.
Being physically active is necessary for your weight loss program. Take a walk or run, perform yoga to be healthy and fit.
To keep your mind free from anxiety and tension, you must participate in a martial arts class. It will help you to stay both physically and mentally healthy.
It has been noticed that speaking with people and sharing your issues with them reduces your mental stress. So, make contact with your mates. Spend time with them and relax.
Keep a diary. Here you can make notes of various events or your emotions. A diary will help you to organize your regular work in a planned manner.
Get a book and read it. Nothing can be better than reading a book. It improves your knowledge and provides peace of mind.
Be honest about your stress levels and set yourself up for success. Do not try to stay away from having a consultation with our gastroenterologist in Tirunelveli when it is required.
Set small, specific, and attainable goals if your life is stressful. Also, don't get too carried away with your weight-loss journey: long-term, positive improvements take time.